Vintage 31 Carved 1852 $50 Gold Coin San Francisco Assay Office STORE DISPLAY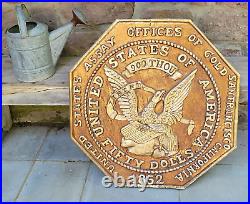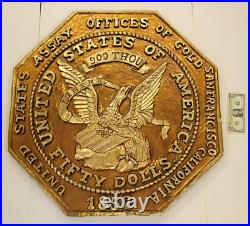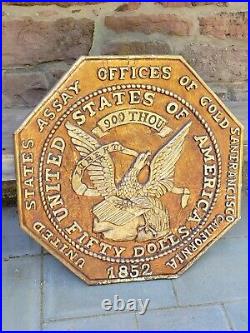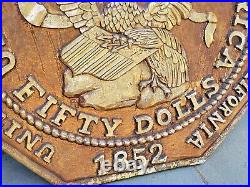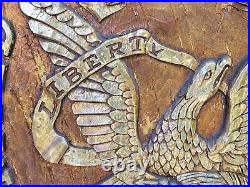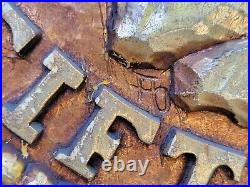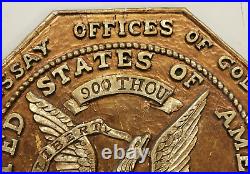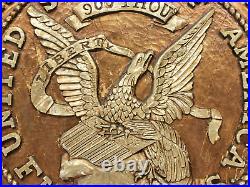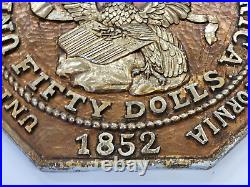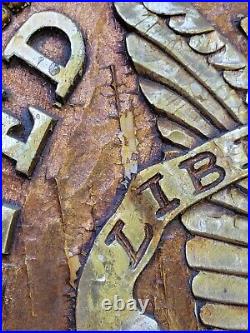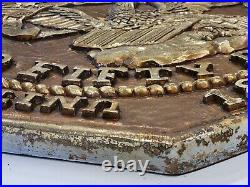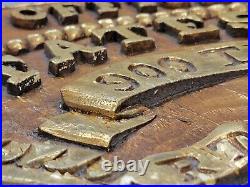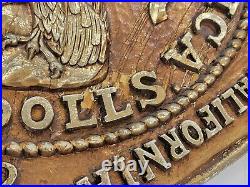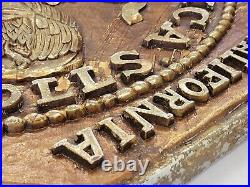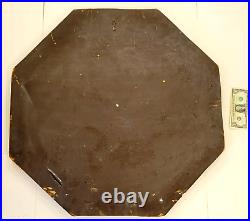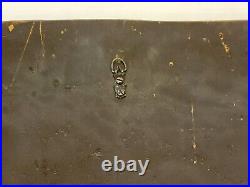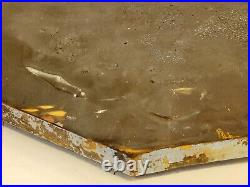 One-of-a-kind, signed Original Art/Design Sculptural Wall Hanging or Store Display Sign Artist Signed A. 31 hand-carved high-density foam with a gilt surface. It has a picture hanger on the back.
The hanger is attached with a slotted screw. We are estimating this to be circa 1970s-80s, but may be a little older. There is overall wear from age to the metallic gilt surface.
There is some active flaking, mostly in the background areas, as shown. There is more loss at the bottom than the top, probably from being stored on a floor.
It looks like the gold surface on the raised parts is holding up better than the copper-toned background. The tops and edges are soiled from dust after being stored for many years. The overall structure is relatively sturdy, but the surface is delicate due to the aging materials.
We just acquired this from an old estate, and they did not know where their parents got this piece, but it had been in the basement for quite a while. We wondered if it might be a movie prop or something similar.
Their father was involved in financing movies in NYC in the 1960s. Measures 31" tall x 30" wide x 1-1/4 thick.