Queens Beasts Silver Gilded Complete Collection Boxed Ten x 2 Oz. 999 Ag Au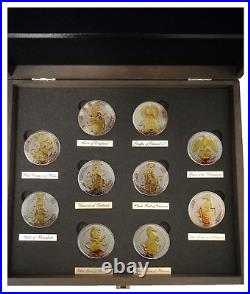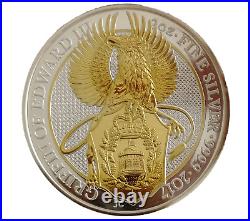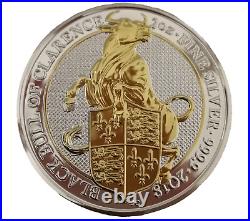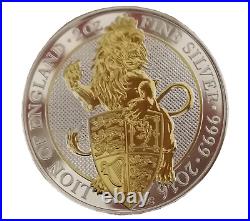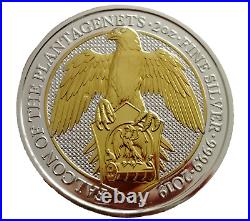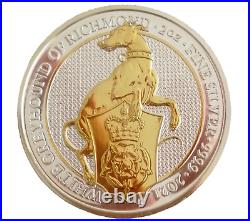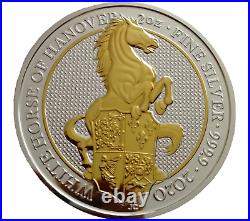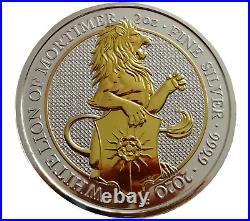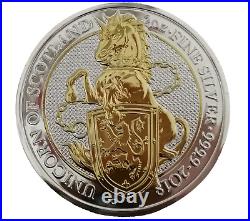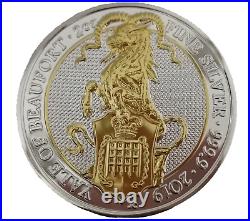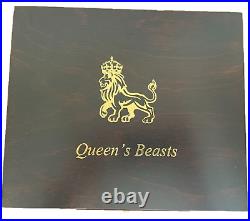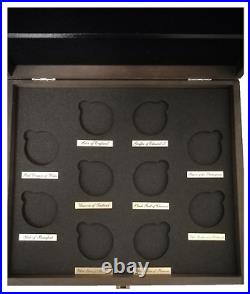 The Entire Queens Beasts Collection Including the completer coin. 11 Coins and their certs provided by us with a display box. Statues of ten heraldic beasts stood guard at the entrance to Westminster Abbey as the world watched the coronation of Her Majesty The Queen in 1953. Those creatures have been reimagined on the coins in The Queen's Beasts Collection, which tell the stories of ancient symbols of ancestry and power through a series of designs by Jody Clark.
Now, in the final design for this popular bullion collection, all ten beasts are united in a protective circle around Her Majesty The Queen, making it the only coin to feature the beasts and the monarch they represent in one regal design.