Collectable UEFA Euro 2020 Football Championship City Gold Coin Bar Amsterdam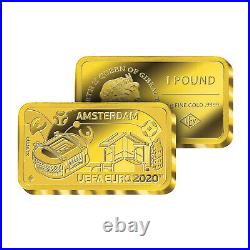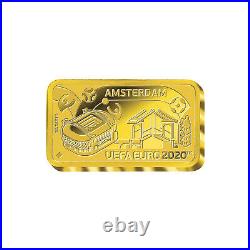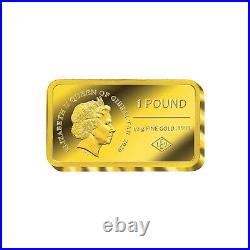 This coin is particularly significant as it commemorates the EURO 2020 championships which took place in 2021. The coin features the iconic Amsterdam skyline on one side, with the official EURO 2020 logo on the other. A must-have for any sports fan or collector, it captures the excitement and energy of the historic event.
The gold bar coin is encased in a protective plastic capsule, making it the perfect addition to any collection. Own a piece of sporting history! Specification: Country of Issue: Gibraltar Year of Issue: 2020 Face Value: 1 pound Metal. 999 Gold Quality: Proof Weight: 0.5 g Dimensions (L x W x H): 15.2 x 8.7 x 5 mm Edition Limit: 5,000.