6 Straight Razor Collection Pakistan, Gold Coin, Imperial, Wester Bros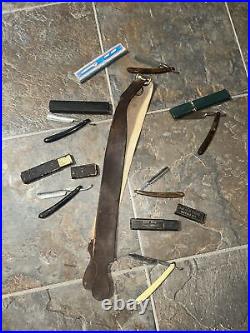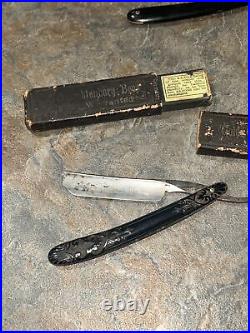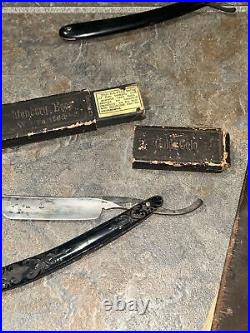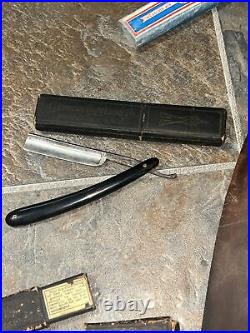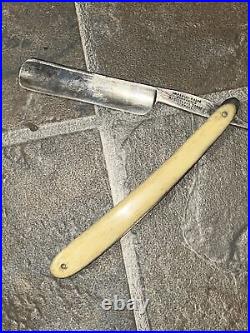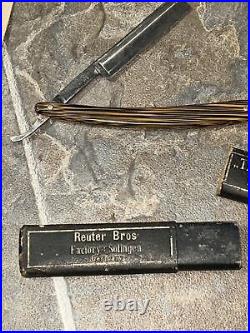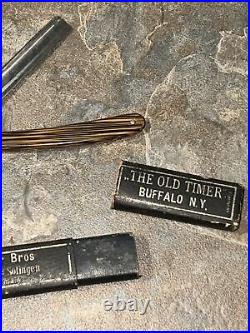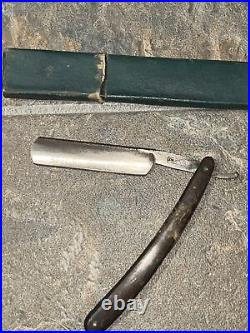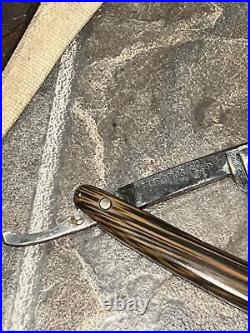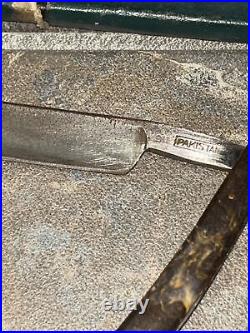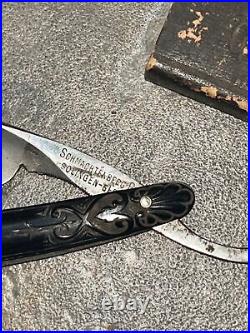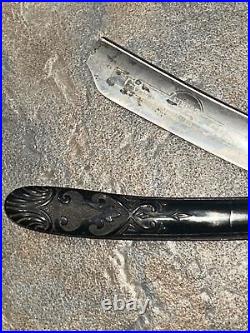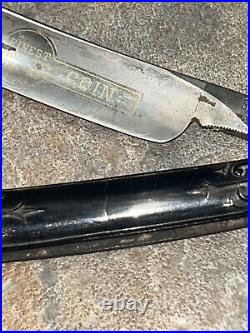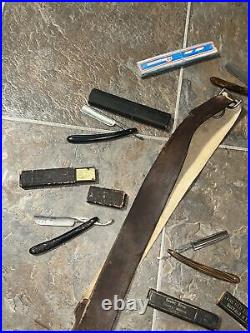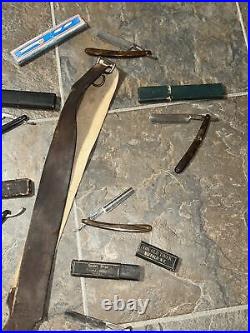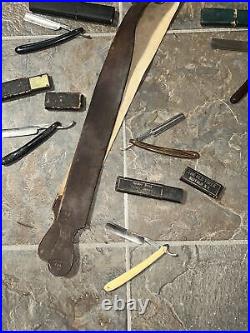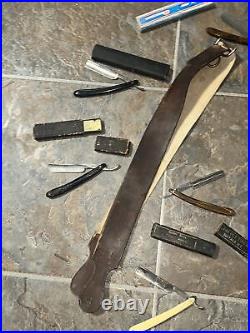 Here is a lot of 6 vintage straight razors and a neat old stripe from the Hall Hardware company. I do think alot of the boxes are mismatched. The gold coin does have some blade damage and has a crack in the handle but does have the original box. The imperial razor warranted blade number 20507 does have two different colored handles white and black and no case.
The two golden men Pakistan razor has the original box. The special quality Pakistan razor has an original box too.
There is a really nice wester bros 34 razor but was in a old timer box named Reuter bros. The last one is an Erik Anton razor that was in a Geneva box. Please check out my Ridtiquities store for more and future items. If you have any questions please ask. I don't have any control over that.