6 Collections, Franklin Mnt US Pres Dollar Collection Gold Ed 20 coins+2009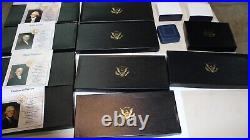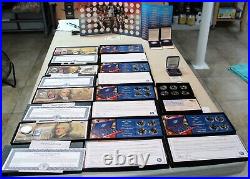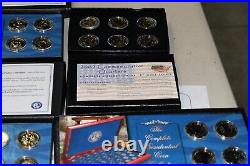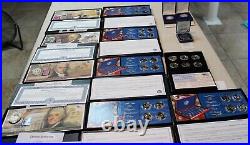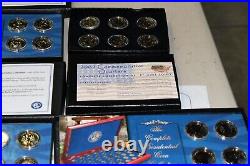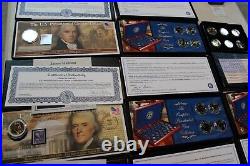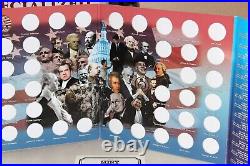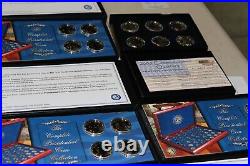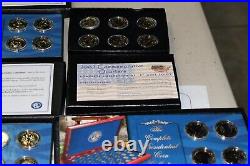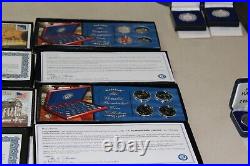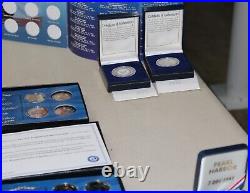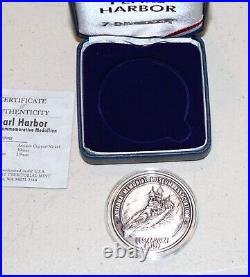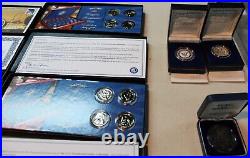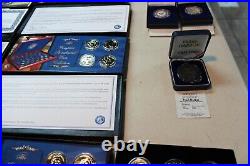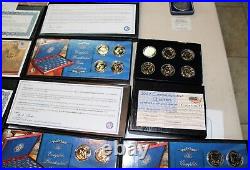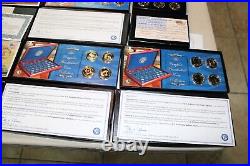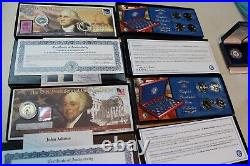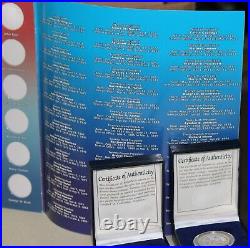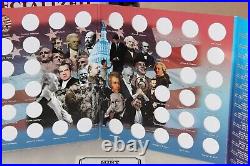 #1 5 Sets of 1997 Franklin Mint US Presidential coin Dollar Collection Gold Ed 20 1Dollar coins. Thats 5 of each George Washington, John Adams, Thomas Jeferson, James Madison. They all come in original box with paperwork cards Etc. #2 Morgan Mint Limited Edition S Presidential Golden Dollar Commemorative Cover Each with the certificate of Authenticity.
George Washington Dollar+ Quarter+3 cent stamp. 6,249 of 15,000. John Adams Dollar + 2 cent stamp Limited edition 4,997 of 10,000.
Thomas Jefferson Dollar +3 cent stamp limited ed 1,939 of 10,000. James Madison Dollar + 4cent stamp Limited Ed 2050 of 5,000. #3 2007 Presidential dollar collection from First comm Mint first 2 colorized dollar coins on card George washington and John Adams. #4 2 colorized 50 cent coins with certificates #7460 Department of the Army and 7463 united States Navy.
#5 6 2009 Commemorative Quarters Complete collection "P" Mint coins. #6 1 Pearl Harbor 7 Dec 1941 Official Commemorative Medallion from Northwest Territorial Mint. The pictures Are very close what you see is what you Will Receive! I often list nice COINS, STAMPS, New And Used, RINGS Jewely Etc.
Such as Fossil, Relic, Seiko, Citizen,, Guess, Pulsar, Omega, Bulova, Zenith, Hamilton, Wenger, Victorinox, Kenneth Cole, Tag Heuer, Nike, Timex, Casio, DKNY, and many other great watch brands. I will verify that items work. If you have an issue with an item when you receive it, please contact me right away or within 24 hours of receipt, I'll be happy to work with you to resolve the issue.
Watch Condition: All watches I offer are used/pre-owned items. As such, watch "cosmetic wear" (scratches, chips, scuffs, dings, dents, scraps, fading etc) may be significant throughout the watch. I provide large detailed images for your consideration so that you can make your own assessment of any watch's overall "condition".
I will NOT identify every little sign of wear on any item in writing (that's what the photos are for), however I will try to point out significant points of interest (usually on the crystal) when/if photos fail to outline. Check out my other items.