1 oz Silver Gold Plated Bitcoin Round Coin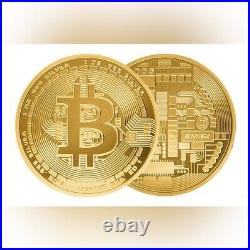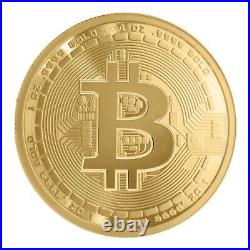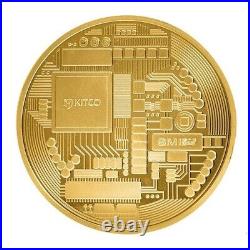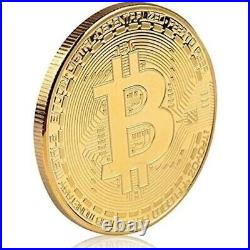 1 oz Silver Gold Plated Bitcoin Round. The obverse side of the round shows the defacto Bitcoin logo (a capital letter B made to look like a dollar sign) in mirrored silver with gold plating. The central design is surrounded by fine frosted lines, like the wiring of a computer chip.
The weight and purity of this 1 oz fine silver round are stamped in a computer code-style font four times around the outside edge. The reverse side shows many more frosted lines and shapes representing the transistors, wires and pads from a computer chip.
The logos of Kitco and the Sunshine Mint feature in the wiring. The entire silver coin is plated in stunning 24k gold for an eye-catching finish. Obverse Design Bitcoin logo in mirrored silver (plated in 24k gold) Computer chip wiring Silver content details printed four times in an outer circle Four silver weight stamps of 1 oz Four silver purity stamps of.
999 Reverse Design Intricate computer chip wiring Kitco and Sunshine Mint logos Specifications - Net Weight (precious metal content): 1.005 oz t Diameter: 38.1 mm Fineness. 999 Silver 24K Gold Plated Condition: Uncirculated Finish: Bullion.