1993/94 Vancouver Canucks Hockey Coin Collection Series I Album Set + Gold Coin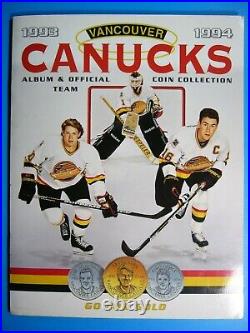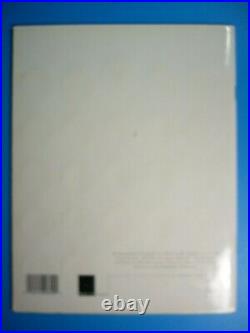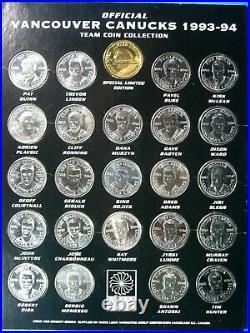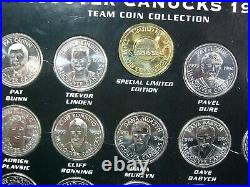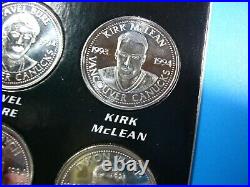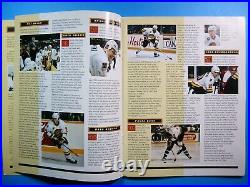 INCLUDES ALBUM AND ALL 24 DIFFERENT SERIES I COINS IN THEIR APPROPRIATE SPOTS. PLUS AN EXTREMELY HARD TO FIND GOLD PARALLEL COIN TO COMPLETE THE SET (KAY WHITMORE). ALBUM AND COINS ARE ALL IN SUPER SHAPE. INCLUDES ALL 24 DIFFERENT VANCOUVER CANUCKS PLAYERS.
INCLUDES TREVOR LINDEN, PAVEL BURE, KIRK MCLEAN, PAT QUINN (COACH), CLIFF RONNING, JYRKI LUMME AND ALL OTHERS (PLUS GOAL COIN KAY WHITEMORE). SEE SCANS FOR FURTHER CONDITION. & ATTRACTIVE VINTAGE HOCKEY COLLECTION!